Find out more about our dog friendly policy and meet Bear, our Lavender mascot
To all my four-legged friends. You are ever so welcome at Lavender Hotels. My Dog Club has a few house guidelines for you, don't worry its not dog obedience classes again.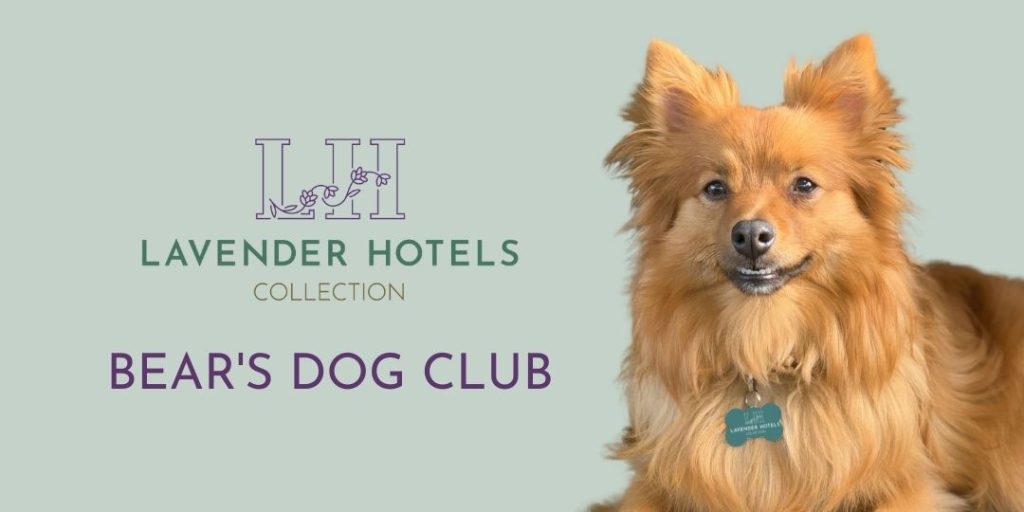 Know where you are going: You are welcome to sit in all areas of the hotel, that is apart from the restaurant/dining area. But you are fine in the lounges and don't worry your owners are allowed there too. Oh, and also no doggy paddle in the pool please.
Thirsty: Well there are a few bowls dotted around, if you need a refill just ask us to top you up, water is FREE.
Munchies: We all get them, and we have a biscuit tin at the bar, just ask us politely.
Trying to express one's self: Please refrain from loud and continuous barking and be considerate to other dogs, oh and humans too, otherwise, you'll have your tail between your legs!!
Want to get comfy: Yes we all do however as tempting as it is please keep your paws off the furniture. Happy for you to bring your blanket or bed to wherever you'd like.
Freeeeeedommmmm!: Please don't stray from your owners, some guests may be scared of you and we do tend to carry a lot of plates and drinks and we don't want to be tripping over you.
Be a dancer, not a fighter: Please be nice with your doggy pals we don't want you in the dog house.
Smell bad?: If you are having a bad body odour day please ensure you have a bath before you visit us, you never know who you might meet, there could be some puppy love.
Caught short?: Pick up the poop and put it in the bin, we like to be good neighbours
Want to stretch your legs?: We can recommend lots of great walks from short to long, just have a chat with us.
Who said you can't teach an old dog new tricks, now all that is left to say is that I hope you have a great stay.