Your Summer of Fun starts here…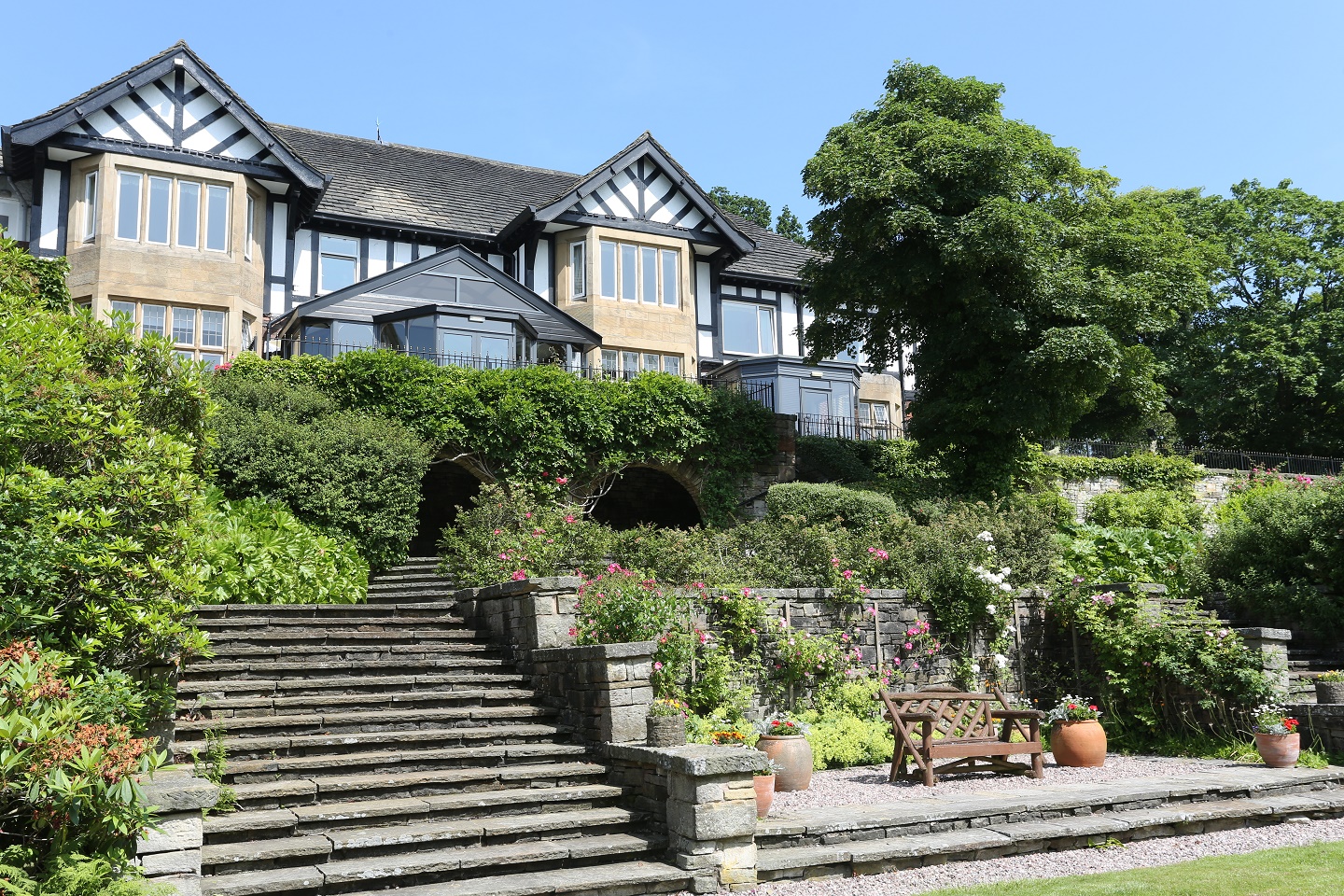 We're polishing the bar, firing up the ovens, smoothing the bedspreads – and more – as we make the final preparations to welcome you back from 17 May with an all-inclusive break.
Join us for an all-inclusive break – where breakfast, dinner and drinks are on us. Along with a spot of indulgence, you'll get to experience the best of the North West at your leisure. Explore the area or stay in the comfort of our hotel and grounds – whatever you choose, there's plenty to see and do.
Take time to relax
There are so many highlights here at Higher Trapp. Situated in the rolling countryside of Pendle Valley, Higher Trapp enjoys panoramic views across Lancashire. Four acres of magnificent, terraced gardens surround our charming house where the rooms are comfy and cosy, and service is second to none.
Explore your surroundings
The main house is steeped in charm, with ornate ceilings, dark panelling, enormous chandeliers and luxurious leather sofas offering a great little spot to read the papers. Our lush, manicured gardens beckon you to stroll around and enjoy your surroundings.
Discover Pendle
Higher Trapp is the perfect base for exploring the beauty of Pendle – on foot or by bike. The Pendle Way – a 45-mile circular route – is a firm favourite with our guests, thanks to rocky outcrops, deep valleys and rolling fields en route.
Pendle Hill offers impressive views of the Forest of Bowland and even further afield out to the Irish Sea. History fans will be fascinated by evidence of a Bronze Age burial site while Pendle is infamous for the 17th-century trial of the Pendle Witches, which you can learn more about on the Pendle Sculpture Trail. It's also worth paying a visit to the Pendle Heritage Centre and discovering more about this area.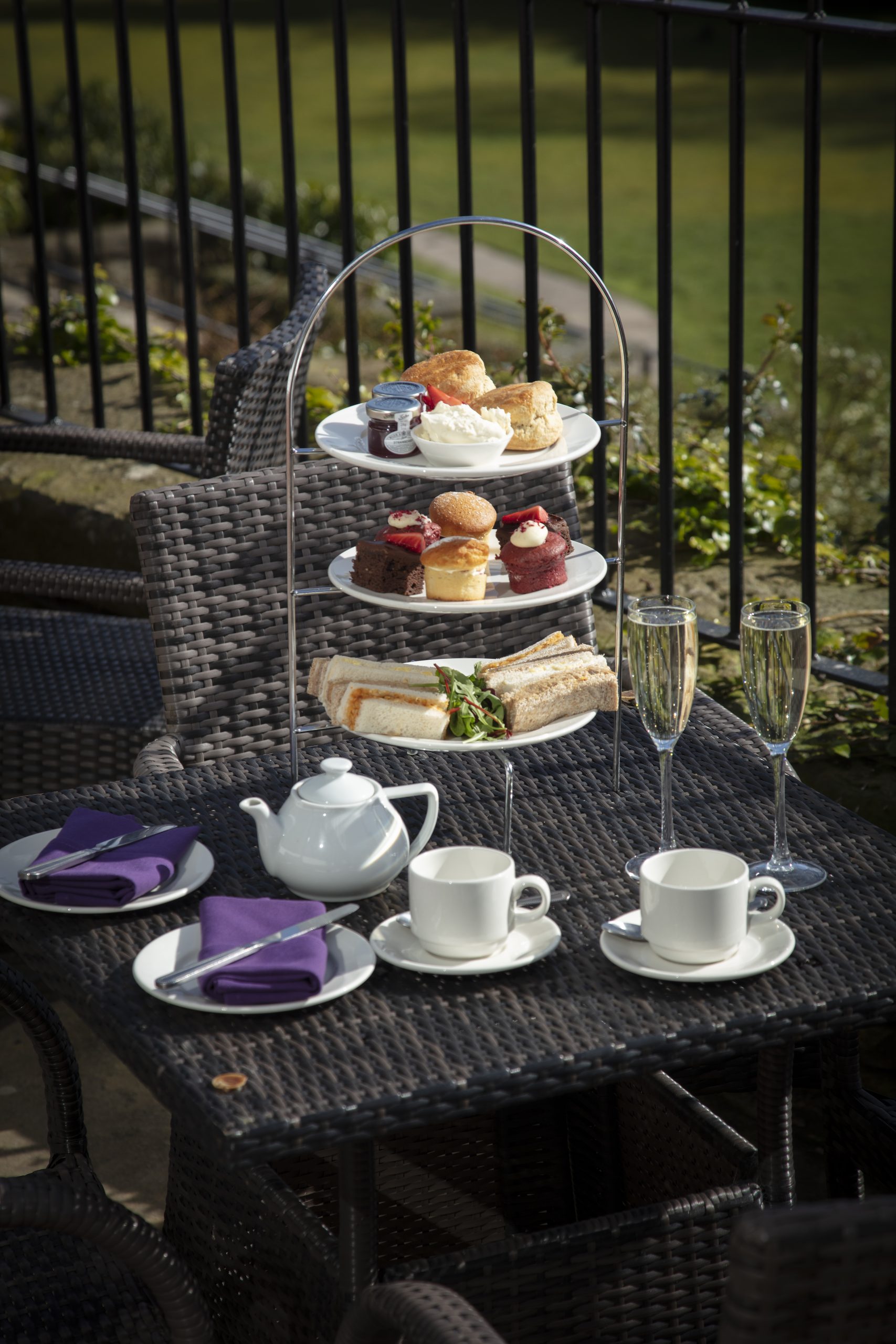 Indulgent treats
After a spot of exploring, why not book in for our authentic Afternoon Tea? A selection of savouries includes the finest finger sandwiches alongside sweet treats and delectable scones – don't miss our delicious fruit cakes served with Lancashire crumbly cheese. For an extra treat, add a glass of prosecco or Champagne or enjoy with tea and fresh coffee. Grab a spot in the conservatory for glorious views of our lush gardens or soak up the fresh air out on the private terrace – a great way to enjoy the sunshine.
Make an evening of it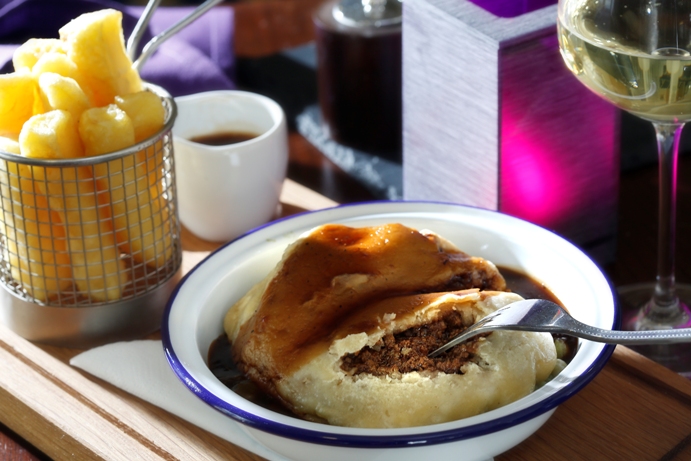 You're invited to dinner at Fitzy's – our popular in-house restaurant overlooking Pendle, serving a mouth-watering menu of home-cooked food, locally sourced and lovingly prepared by our Head Chef. Your all-inclusive break includes a two-course meal. Experience one of our tasty Signature dishes and local classics, including Lancashire Rag Pudding and Lancashire Fish Pie.
After dinner drinks
Next, it's time to settle down for drinks in The Oak Room or out on the terrace ­– perfect for watching the sunset – for a relaxing way to spend your evening. Your package includes various alcoholic and soft drinks from 6pm-11pm.
Enjoy quality sleep
Our cosy, comfortable rooms come with en suite bathrooms, large flatscreen TVs with Freeview and free internet. They're each uniquely decorated to make you feel at home. Sink into crisp cotton sheets for a great night's sleep.
Fuel your day
Mornings at Higher Trapp mean only one thing: a hearty Full English breakfast served at Fitzy's. Tuck into the works over tea or coffee – be sure to ask for a window seat to enjoy more time admiring our views.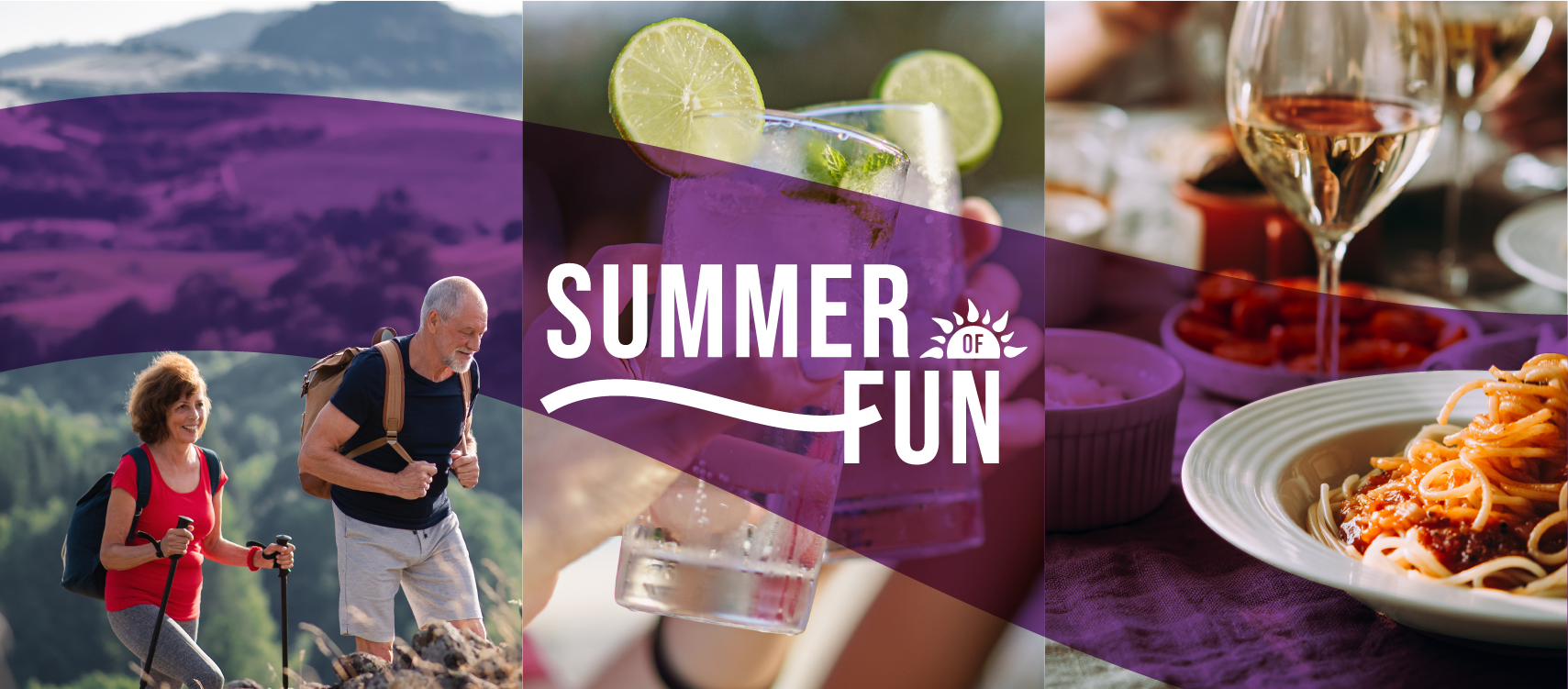 Stay all-inclusive at Higher Trapp House… Start planning your Summer of Fun!
An overnight stay at Higher Trapp costs from £149 per room based on two people sharing:
• Enjoy a Full English breakfast
• Stay in a Double or Twin Room
• Tuck into a two-course evening meal
• Includes drinks served from 6pm–11pm: choose from house wine, draught beers, house spirits and soft drinks
CLICK HERE for more details.

Check out our other great-value SUMMER EXPERIENCES from dog-friendly breaks to longer stays.